This is Jamie Heaslip Jersey.
Jamie Heaslip is considered Ireland's most decorated rugby player. Achieving 95 International caps, a Six Nations Grand Slam and two other Six Nations title successes. Jamie played 229 times for the Leinster rugby club. While playing for Leinster, he won three Heineken Cups, two Pro12 triumphs and a European Challenge Cup as well as being the starting number eight for the 2009 and 2013 Lions Test series.
Jamie was forced into retirement from injury in February 2018.
Jamie is current owner of The Bridge 1859 Bar in Dublin's Ballsbridge area; just a stones-throw from Aviva Stadium. The bar is co-owned by former Leinster team mates Rob Kearney, Dave Kearney and Seán O'Brien.
The jersey was given to me by Jamie. Here is Wikipedia Page with current info. This jersey is from a match Jamie played on February 2, 2013 (date embroidered on the sleeve). It was Jamie's 53rd international cap (see inside the collar) and Jamie was team captain for the first time. Match Highlights here – Youtube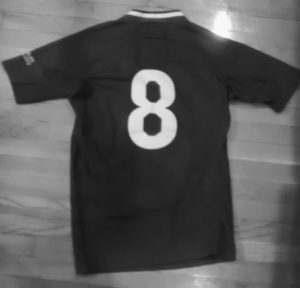 This is what is written on the jersey;
To Neil.
Hope all is well Stateside.
See you att he games in November.
Best wishes.
Jamie.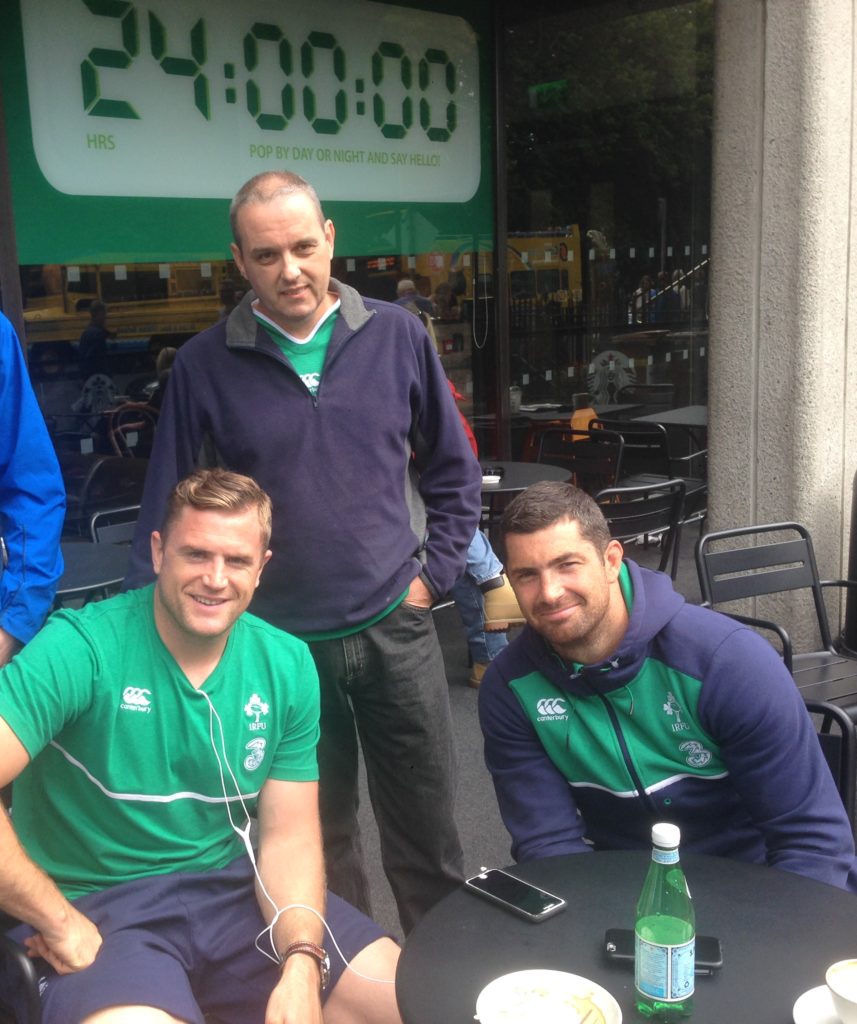 The jersey is my private collection and is not for sale.
See my other jerseys. Simon Zebo and Rob Kearney