This site is made with pride by a rugby fan.
I am most interested in Irish and European rugby and this site concentrates on this.
I am originally from Dublin and am a supporter of Leinster Rugby.
I now live in USA and am excited about the growth of the sport here. I am a founding member of Major League Rugby team, The New England Freejacks.
Send me an email here info@wickedrugby.com
Below is a picture of me with Jamie Heaslip and Rob Kearney. Taken in Dublin, August 2015.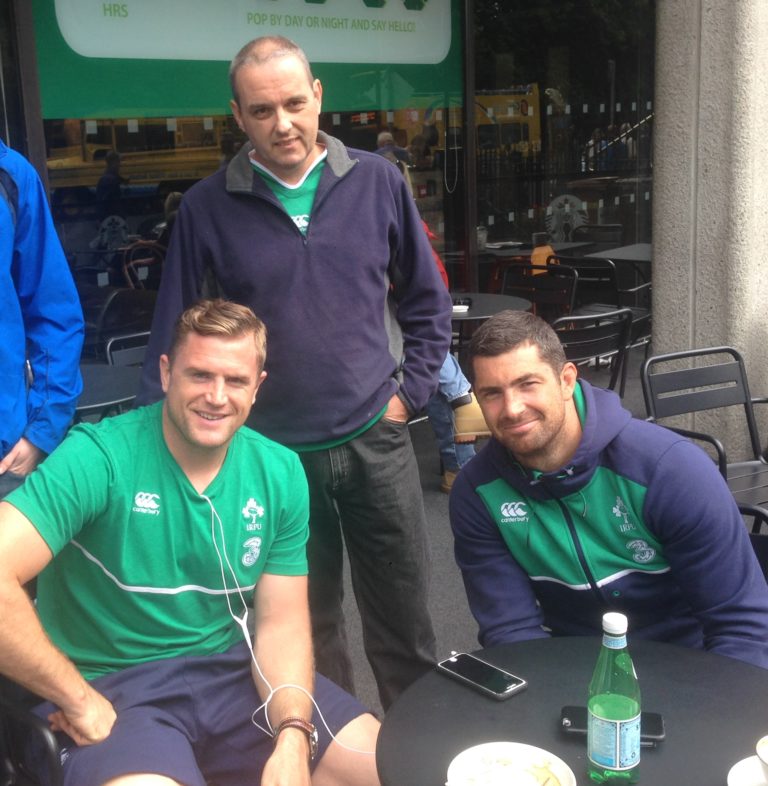 A most memorable day for me. I as at the great game in 2007 when Ireland played England at Croke Park. Highlights here.
My favorite try of all times
This try shows the great vision of Ireland's greatest scrum half, Munster and Ireland's Peter Stringer.
This is from the 2006 Heineken Cup. Munster get a scrum inside the Biarritz 22. The important moment in this try is at approx 1:10 second point in the clip. Stringer notices that the Biarritz winger has left his position and is playing on the open side of the field. Stringer right away thinks about the gap, but he cannot look back over in that direction in fear that the winger will see that Stringer has seen this space and then the winger will move back. So, Stringer does the put-in at the scrum, takes the ball and goes down the blind side. Now, Stringer does not know (in the 25 seconds time that has passed), if the winger has moved back into position. The great French flanker, Serge Betsen is totally fooled, expecting Stringer to pass to the open side. Stringer jogs in for what appears to be and easy try. Peter Stringer says this is his favorite try of his career.
After a long career, Peter Stringer retired after the 2017 season.
One of the great phrases ever in Irish rugby; "Stringer passes to O'Gara" – Now, Ronan O'Gara, there's another story.
I was in Chicago to see Ireland play the All Blacks in 2016 and I traveled to New Zealand in 2017 for the Lions tour.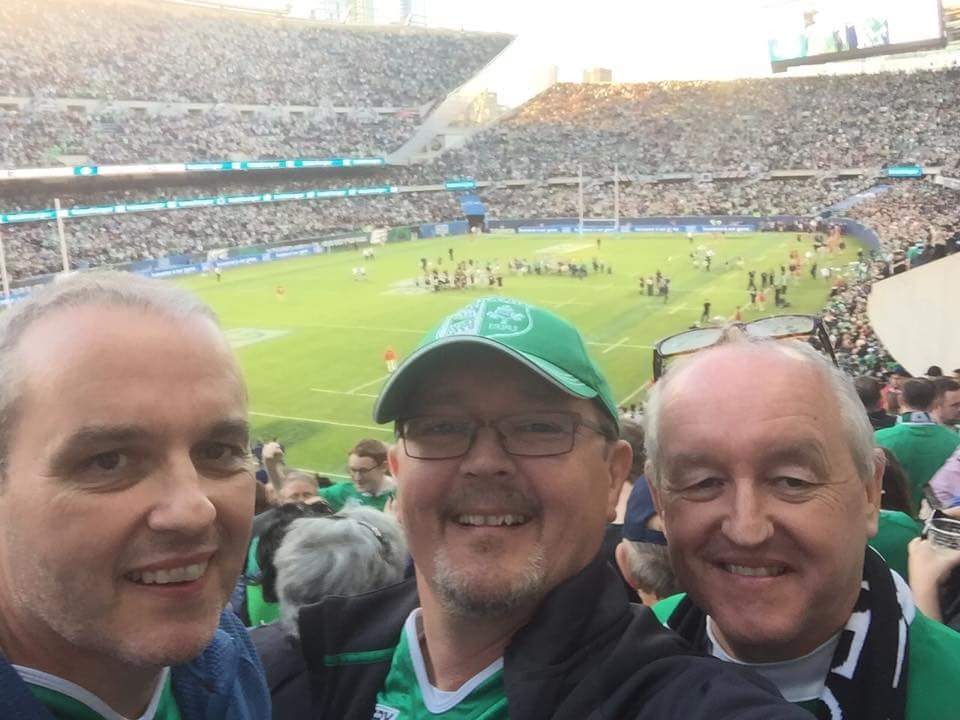 See my Rob Kearney, Jamie Heaslip and Simon Zebo jerseys