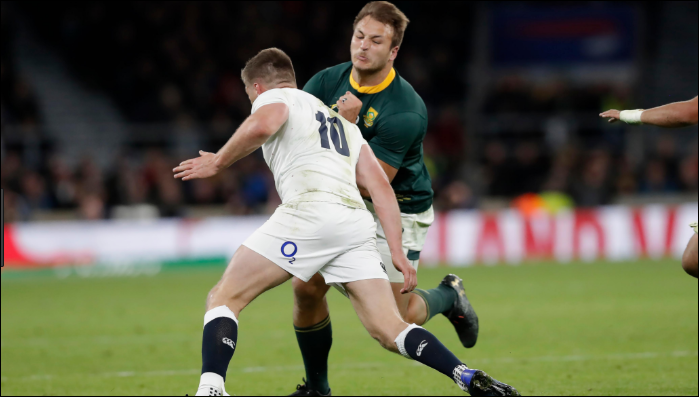 Rassie Erasmus shows how to tackle
There was a controversial end to the England V South Africa match last weekend. With time running out and England leading 12-11, South Africa's André Esterhuizen had the ball at about the half way line and was charging towards the the Brits. England's Owen Farrell stopped the 6′ 4″, 243lb giant with (what initially looked like) an illegal shoulder tackle.
The referee looked at the tackle and deemed it OK.
Game over and a good win for England.
If the referee call had of gone the other way, SA would have received a penalty with the opportunity for a long penalty kick for a win or to kick the ball downfield for a SA lineout.
In this video, SA coach Rassie Erasmus "coach's" Esterhuizen on tackle technique. With each pass, he instructs Esterhuizen to go higher and to hit with the shoulder, as Farrell did.
Farrell was lucky with this call.
Here is the incident;